Health and Climate in 2015 and Beyond
On the 5th of December 2015, an unprecedented alliance of doctors, nurses, and other health professionals from every part of the health sector has come together calling on governments to reach a strong agreement at the UN climate negotiations that protects the health of patients and the public. Together, at the Annual Health and Climate Summit in Paris, they have announced the signatories of declarations representing over 1,700 health organizations, 8,200 hospitals and health facilities, and 13 million health professionals, bringing the global medical consensus on climate change to a level never seen before.
For more information, see the press release here.
Accompanying this consensus is a new report from the Global Climate and Health Alliance, outlining the health implications of the UN Climate Conference in Paris and the need for a strong deal and an increased emphasis on health within national and international climate policy. The purpose of the document is to provide health professionals, policy-makers, UNFCCC negotiators and members of the public with an introduction to why COP21 is important for health, and how public health evidence can strengthen national and international climate policy.
Available to download as a pdf file here.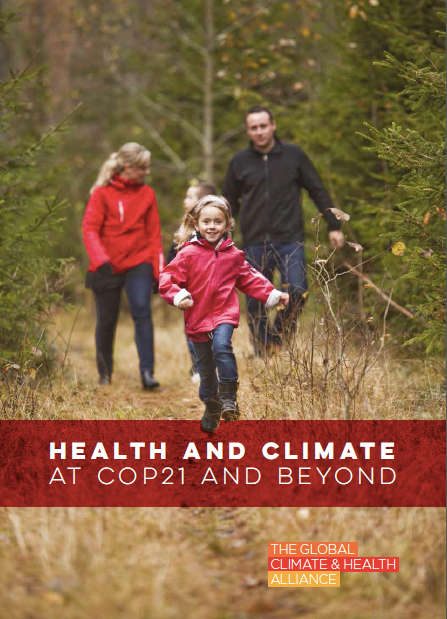 Please feel free to share the report with your networks and colleagues!