Former members of the WHO Civil Society Working Group
Abrasco

Abrasco is a multidisciplinary scientific society engaged in the strengthening of the Collective Health area and Public Health actions. Abrasco brings together researchers, faculty, students and health professionals to strengthen knowledge production and improve the formulation of health, education and science and technology policies aimed at improving living conditions and coping with health problems of the Brazilian population.
Geographic Reach: Brazil, with 5000+ individual members
Connect with us to learn more about:
Health and Environment

Food and nutrition security

Mobilization and defense of the right to health

Primary Health Care Initiatives

Strengthening of research and science
---
Alliance for Health Promotion
The Alliance for Health Promotion (A4HP) founded in 1997 at the 4th International Conference on Health Promotion in Jakarta is a coalition of international Non-Governmental Organisations (NGO), academic institutions and other Civil Society actors from different sectors committed to Health Promotion. A4PH fights for recognition of the value of local knowledge as a community asset and its integration in development programmes. It is a bridge between grass-roots and international initiatives.

Geographic Reach: Global
---
Climate and Health Alliance Australia 

CAHA is the peak body on climate and health in Australia. CAHA works to catalyse action on climate change through building a powerful health sector movement, nationally and internationally.
Geographic reach: Australia, with some outreach in New Zealand, membership is comprised of over 30 organizations representing 500,000 healthcare workers
Current Initiatives:
Our Climate Our Health Campaign, engaged over 50 organisations (representing over one million Australians) in advocacy for a National Strategy on Climate, Health and Well-being. This policy roadmap, developed by CAHA, has been adopted by major political parties (Australian Labor Party and The Australian Greens) as their policy position. It has also informed climate-health policy development in several states and territories.

Clearing the Air, a campaign to achieve climate and health goals through securing stronger air pollution standards for Australia.
Connect with us to learn more about:
Organisations interested in policy development, communicating about climate and health, engaging health stakeholders in advocacy and reducing the carbon footprint of healthcare.
---
Health Care Without Harm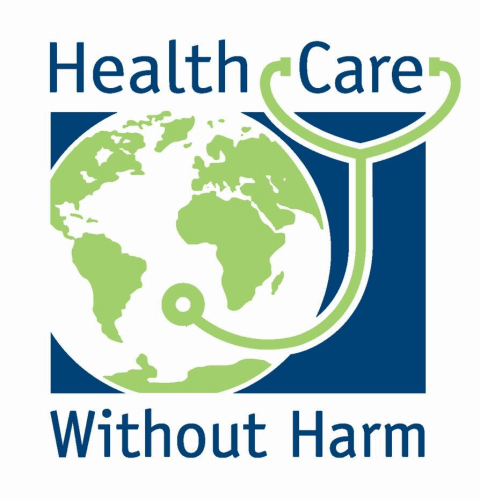 Health Care Without Harm seeks to transform health care worldwide so that it reduces its environmental footprint and becomes a leader in the global movement for environmental health and justice.   Health Care Without Harm works with hospitals, health systems, health professionals, NGOs, ministries of health and United Nations organizations to achieve its mission. 
Health Care Without Harm's International Climate Program works to align the  health care sector with the ambition of the Paris Agreement while meeting global health goals through three core strategies:
Mitigation: reducing the sector's climate footprint and putting it on a trajectory toward zero emissions
Resilience: fostering climate resilient hospitals, health centers and communities
Leadership: mobilizing health care's ethical, economic, and political influence to advance the transition to zero emissions and a healthy, equitable future.
Geographic Reach: Global, with offices in the EU, US, and South East Asia; a dynamic program in Latin America; and partner organizations in Australia, Brazil, China, India, Nepal, and South Africa.
Current Initiatives:
Global Green and Healthy Hospitals Network has more than 1,300 institutional members in 65 countries who represent the interests of more than 36,000 hospitals and health centers and are committed to an environmental sustainability agenda.
Mobilizing health care institutions around the world to protect public health from climate change through the Health Care Climate Challenge
Developing a global roadmap for decarbonization, resilience, and health equity in health care climate action.
Working with national and subnational governments to incorporate climate smart health care into their climate and/or health policies.
Working to leverage health care's purchasing and investment power to accelerate the transition to a low-carbon economy.
Connect with us to learn more about:
Reducing the carbon footprint of the health care sector
Mobilizing health professionals and health institutions to advocate for clean air
Healthy energy, and a safe climate
Fostering climate-resilient health care and communities
---
International Federation of Environmental Health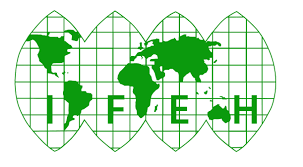 The Federation works to disseminate knowledge concerning environmental health and promote co-operation between countries where environmental health issues are transboundary. It promotes the interchange of people working in this sector and the exchange of Member's publications of a scientific and technical nature.
Geographic Reach: Environmental health organizations in more than 60 countries in 5 Regional Groups (Africa; Americas; Asia and Pacific; Europe; Middle East)
Current Initiatives:
Connect with us to learn more about:
Information and expertise on environmental health

Participating in World Environmental Health Day 2020
---
The Public Health Foundation of India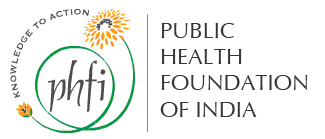 The Public Health Foundation of India (PHFI) is a public private initiative that collaboratively evolved through consultations with multiple constituencies including Indian and international academia, state and central governments, multi & bi-lateral agencies and civil society groups.
The Centre for Environmental Health (CEH) launched in 2016 as a joint initiative of PHFI and the Tata Institute of Social Sciences. CEH aims to build capacity in environmental health research and training, and to provide evidence-informed policy guidance. The centre has carried out activities to raise public awareness on environmental risk factors including air pollution, WASH, e-waste through collaborations with civil society groups, NGOs and schools across the country
Geographic Reach: India, with 400 members across multiple campuses
Recent successes:
In March 2019, the CEH along with the Association of Health Care Providers, India organized a one day National Health Conclave on Climate Change and Health – Role of the Health Sector, dedicated to the health impacts of climate change in India and appropriate risk mitigation and adaptation strategies, with specific focus on the health sector.
In May 2019, CEH co-hosted a Consortium for Health effects of Air pollution Research in India (CHAIR India) meeting in collaboration with the Centre for Chronic Disease Control (CCDC), Public Health Foundation of India & Karolinska Institutet, in New Delhi. 
Current Initiatives:
The Ministry of Health and Family Welfare has recognised CEH as "Centre of Excellence" for Climate Resilient Healthcare & Green health facilities. CEH will be drafting a framework & action plan for National Action Plan for Climate Change and Health (NAPCCH) which will feed into State Action Plans & assist in ground implementation in States.
A collaborative effort with the Department of Science, Technology and Environment, Government of Punjab will see our researchers contribute to the development and implementation of two critical programs – Mission Tandrust and Mission Innovate Punjab.
Health and Environment Leadership Platform (HELP), launched in February 2017, has brought together over 7300 healthcare institutions, 4500 diagnostic centres, 27000 health professionals and several other health sector organizations to increase awareness on environmental exposures, build capacity of physicians on environmental health, and advocate as a trusted voice for effective policymaking to reduce India's environmental burden of disease. The HELP platform currently has 70 individual members representing over 7000 hospitals. Most recently, the team contributed to the initiative by NHSRC for incorporating the Green and Climate resilient healthcare rules and guidelines into the latest Indian Public Health Standards
Connect with us to learn more about:
Collaborating with CEH to build capacity in India in environmental health research and training 
Reducing the carbon footprint of health organizations – Interested organizations should get in touch with our HELP secretariat at the centre. 
Building and supporting evidence-informed policy based on research in thematic areas including air pollution; water; sanitation and hygiene; chemical exposures; climate change, and other environmental issues of concern.
Researchers/research-based organisations can sign up for CHAIR India to collaborate on health effects of air pollution research.
---
CEH: Website     Twitter      Facebook      Instagram