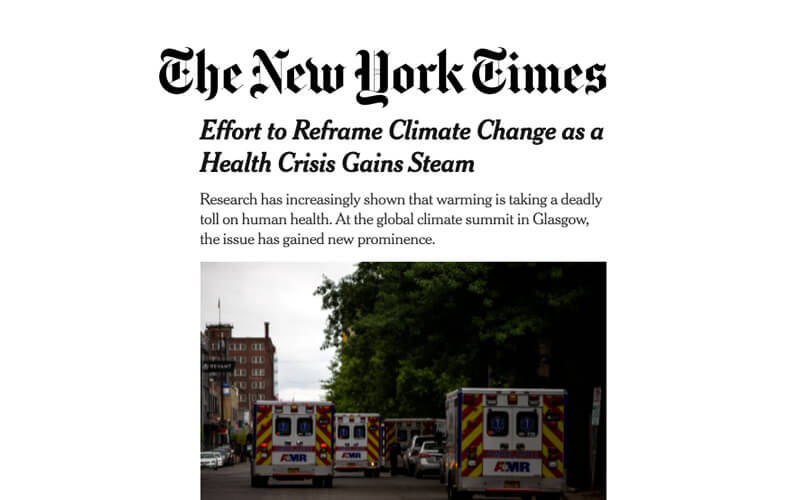 By Winston Choi-Schagrin, New York Times, 4 November 2021
For the first time at a major United Nations climate conference, human health is emerging as a leading issue, a reframing that brings climate change's far-reaching and long-lasting effects to the forefront.

Although health has been addressed at conferences going back to the first U.N. environmental summit in 1992, never before has it held such a central role. The 2015 Paris accord, the global agreement among nations to reduce greenhouse gas emissions, was billed foremost as a historic environmental moment.

..

"This year represents a quantum leap in how health is being covered at COP," said Josh Karliner, the international director of program and strategy at Health Care Without Harm [Global Climate and Health Alliance], an organization that has worked to reduce the health care sector's environmental footprint.
Continue reading: Effort to Reframe Climate Change as a Health Crisis Gains Steam