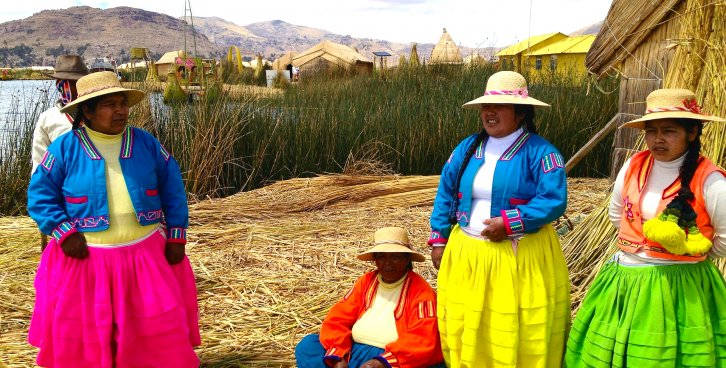 Frequently-asked Questions
Who should attend the Summit?
¿Prefiere esta página en Español?
The summit audience is for high-level policy makers and practitioners with an interest in health and/or climate change, including:
Government ministers – Ministers of Health, Development, Energy and the Environment
Technical experts – academics involved in the fields of climate change and health, as well as those outside the health sector e.g. engineers, policy makers, etc.NGOs and civil society
Medical and health professionals
Local health / environment / government authorities
UN staff
Youth, including students
Can I attend if I am not registered to attend COP?
Yes, the Climate and Health Summit will be alongside, but external to COP20, with a separate registration process.
Will there be live translation?
Yes, the Global Climate and Health Alliance is committed to building relationships with our colleagues and hosts in South America, and there will be speakers presenting in both Spanish and English. Delegates will receive a discrete headset allowing simultaneous translation to their preferred language.
How much does it cost to attend?
The event is completely free, with no hidden costs.
Is there an opportunity to present research?
Yes, research students (Honours, Masters, PhD only) may enter the 'New Investigators Award', showcasing the work of newcomers in the field of climate and health research. We will be accepting submissions of both posters and abstracts for presentation. More info coming soon.
Any good accommodation nearby?
Yes, Miraflores is a central tourist district with many options for accommodation. The COP constructs an advice page for visitors; see this for additional information. We would recommend booking early, as December is peak season in Peru!
How can I travel between the COP venue and the Summit venue?
We're currently investigating this. In the past, COP has contracted bus companies to regularly transport delegates from the central hotel areas (where we are) to COP. There are also public transport options, including taxis. Watch this space.
Is the Summit catered? Are there vegetarian options?
Yes, you will be provided with everything needed to get you through the day, including complementary refreshments for morning tea and lunch. There are vegetarian options, and it is also possible to cater for other dietary requirements (just let us know in the registration form).
How can media engage?
Interested journalists are welcome to attend the event and speak to organisers. We will host a press conference at COP the day after the Summit. We will also have a web page dedicated to Alliance media releases. Any media queries can be directed to [email protected]