Climate and Health Summit 2014: Investing in health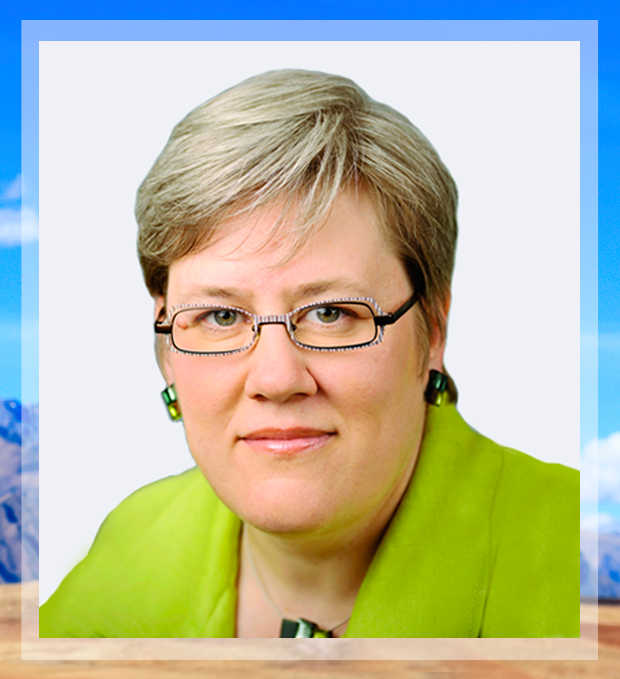 Confirmed keynote speaker: Rachel Kyte
Rachel is the World Bank Group's vice president and special envoy for climate change. She oversees work on climate change adaptation, mitigation, climate finance, and disaster risk and resilience across the institutions of the World Bank Group, including IBRD, IDA, IFC and MIGA.
The climate group is focused on ensuring that all Bank Group operations integrate climate change and take into account the opportunities that inclusive green growth presents. The group is also an advocate for global climate action.
She is a professor of practice in sustainable development at The Fletcher School of Law and Diplomacy.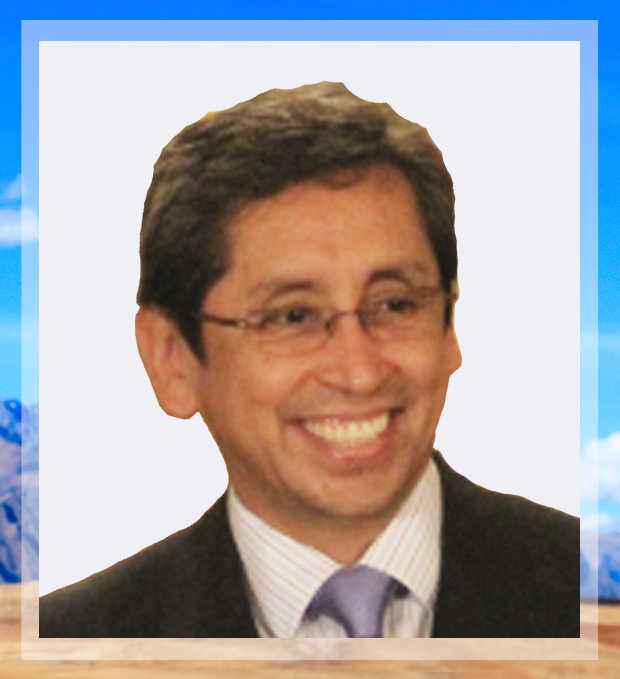 Aníbal Velásquez Valdivia
Aníbal Velásquez Valdivia is the Minister of Health for Peru, and a medical doctor who has specialised in epidemiology.
Previously, he was Head of the National Institute of Health, Peru, General Manager of Monitoring and Evaluation in the Ministry of Development and Social Inclusion of Peru, and Senior Monitoring and Evaluation Advisor on Health Policy Projects of USAID in Peru.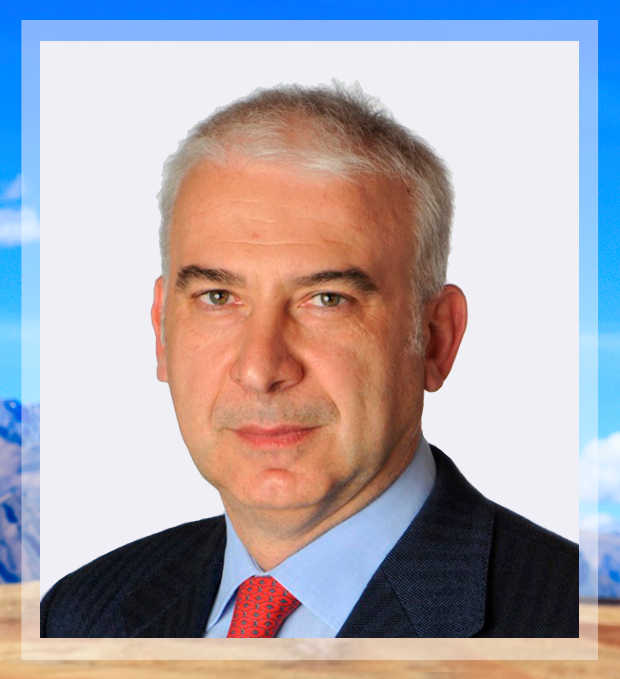 Daniel Violetti
Daniele Violetti is the Chief of Staff of the secretariat of the United Nations Framework Convention on Climate Change (UNFCCC). Prior to his current position he served as Coordinator for the United Nations Secretary-General's High-level Advisory Group on Climate Change Financing (AGF) at United Nations Headquarters in New York.
He has extensive experience working on issues related to the Clean Development Mechanism (CDM) under the Kyoto Protocol. He served as Secretary to the CDM Executive Board (EB) and was a Manager in the CDM Process Management unit within the Sustainable Development Mechanisms programme at the UNFCCC secretariat.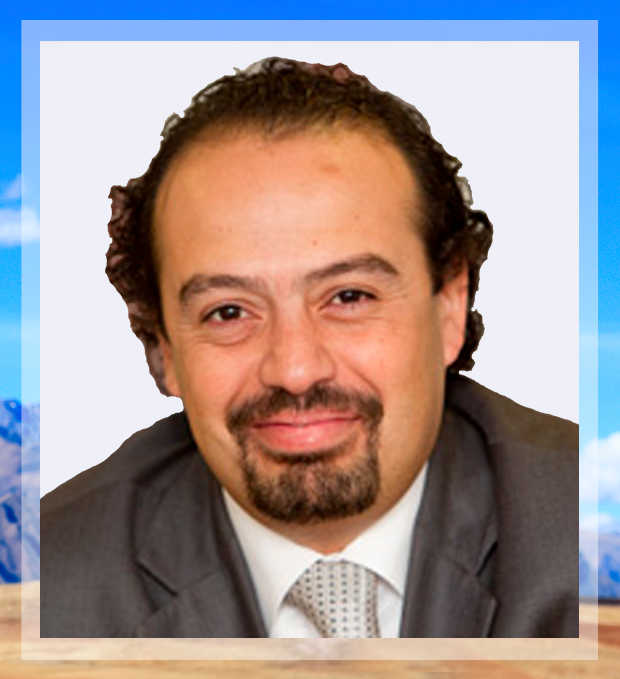 Yunus Arikan
Yunus is the Head of Global Policy and Advocacy at ICLEI – Local Governments for Sustainability. In this capacity he leads policy and advocacy work at the UN ECOSOC, UN bodies, and multilateral agreements.
Prior to this, Yunus led ICLEI's Cities Climate Center, established the Bonn Center for Local Climate Action and Reporting, and served as Director of the secretariat of the World Mayor's Council on Climate Change.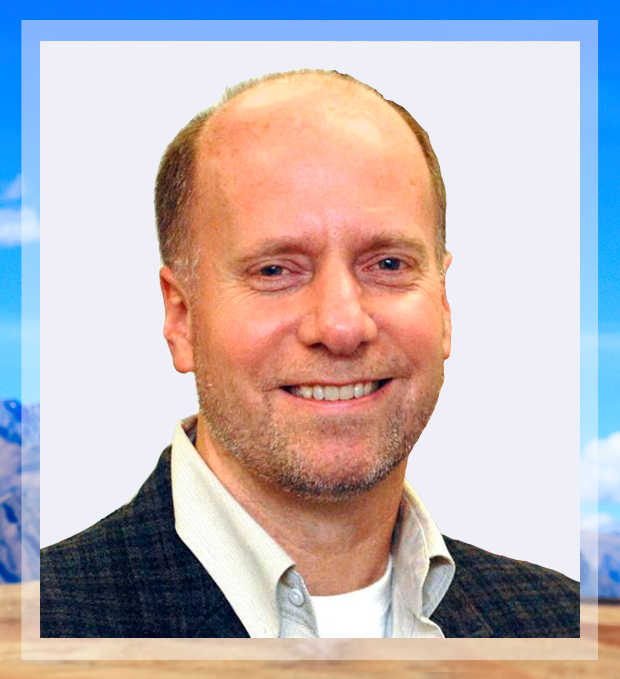 Daniel Bausch
Daniel is a medical doctor, specialising in internal medicine and infectious diseases. He is also an Associate Professor in the Department of Tropical Medicine at Tulane University Health Sciences Center, with research interests in the control of emerging tropical viruses.
Daniel is currently working in Lima as the Director of Emerging Infections at the US Naval Medical Research Unit. He has extensive experience working in sub-Saharan Africa, Latin America and Asia, and serves as a frequent consultant for the World Health Organization, United Nations, and National Institutes of Health.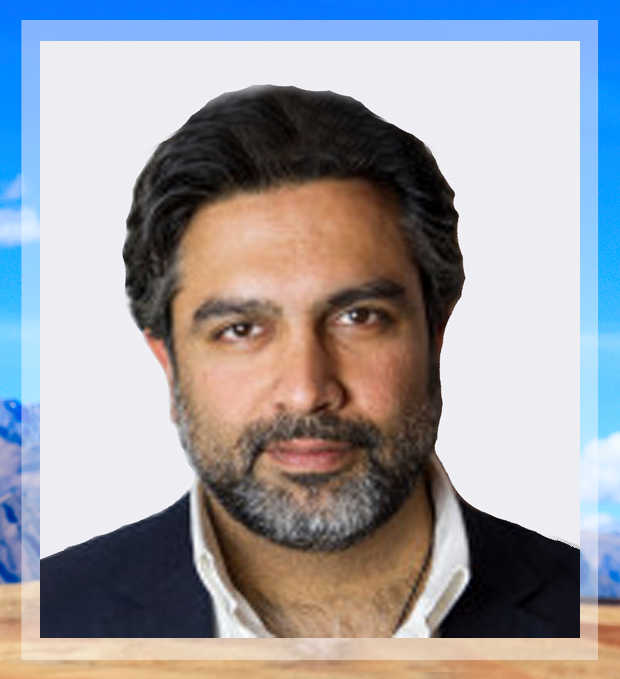 Haresh Bhojwani
Haresh Bhojwani plays a lead role in establishing partnerships with governments and international development organizations for the International Research Institute for Climate & Society at Columbia University. His work has helped to implement science-informed economic development, adaptation, and disaster risk management programs and policies.
Bhojwani has more than 20 years of experience in international development, social reform, equity, and justice issues. His experience in legal, management, negotiation, training, and science-policy interactions have led him to consult for and advise organizations working in South Asia, Sub-Saharan Africa, Latin America, and the Caribbean.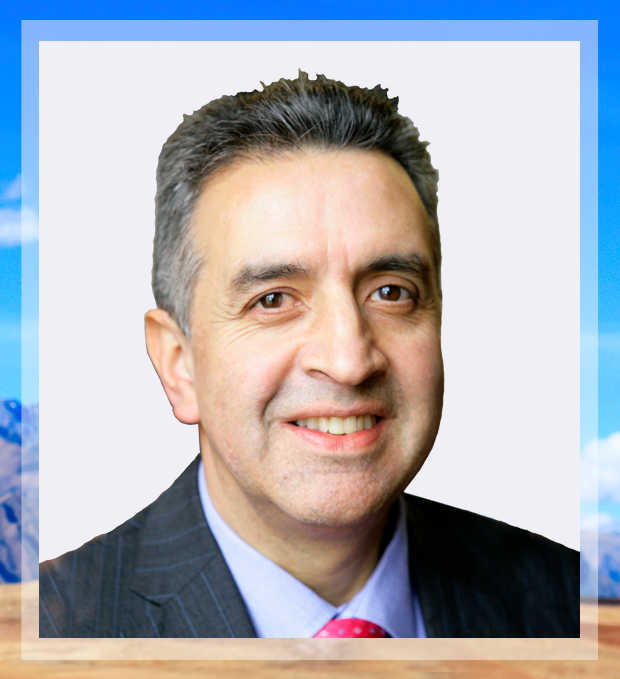 Mauricio Bustamante Garcia
Mauricio is the District Secretary of Health for Bogotá. He is a medical doctor and a Professor at several universities in Latin America.
Mauricio has been a hospital manager for over 10 years, including the Hospital Universitario La Samaritan, and has also served as Health Secretary and Deputy Minister of Health Cundinamarca, and Colombian representative to the Executive Secretariat of the Andean Health Organization.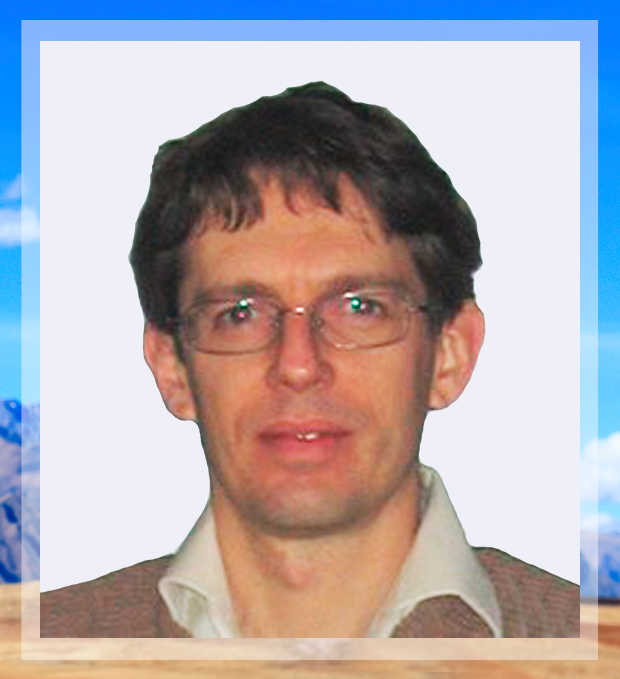 Diarmid Campbell-Lendrum
Diarmid Campbell-Lendrum leads the climate change and health team within the Public Health and Environment department at the World Health Organization (WHO). Before joining WHO, Diarmid worked in public health research, teaching and capacity building, including working in Latin America and Africa.
With WHO, he has played key roles in the development of the first quantitative estimates of the overall health impacts of climate change, the development and implementation of the 2009 WHO work plan on this issue, and in a series of projects to pilot health adaptation to climate change in vulnerable countries.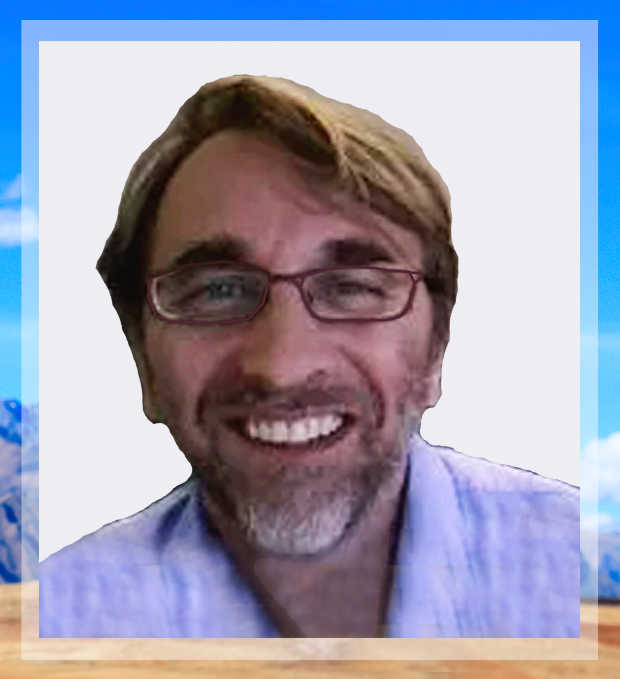 Hunter Cutting
Hunter is a veteran political director who develops communications strategy for Climate Nexus. Early in his career, he served as a legislative aide in the U.S. House of Representatives and traveled the campaign trail, directing numerous political campaigns and working in swing districts such as Peoria, IL and Riverside, CA.
He has written extensively on media and communications, most recently authoring Connecting the Dots: A Communications Guide to Climate Change and Extreme Weather. As a researcher, he has helped to extend the field of practice, developing new methodologies for media analysis.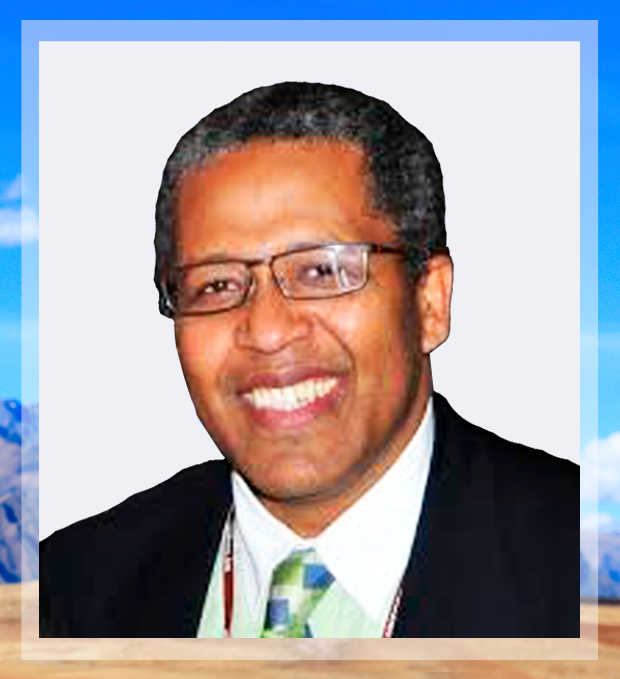 Paul Desanker
Paul is responsible for the subprogramme on National Adaptation Plans and Policy (NAPP). He has extensive experience working on issues related to adaptation to climate change, and served as Coordinating Lead Author of the Third Assessment Report of the IPCC.
His professional experience within the United Nations also includes work on capacity-building and outreach, and currently supports work on National Adaptation Programmes of Action (NAPAs) and National Adaptation Plans (NAPs), and serves at secretary to the Least Developed Countries Expert Group (LEG).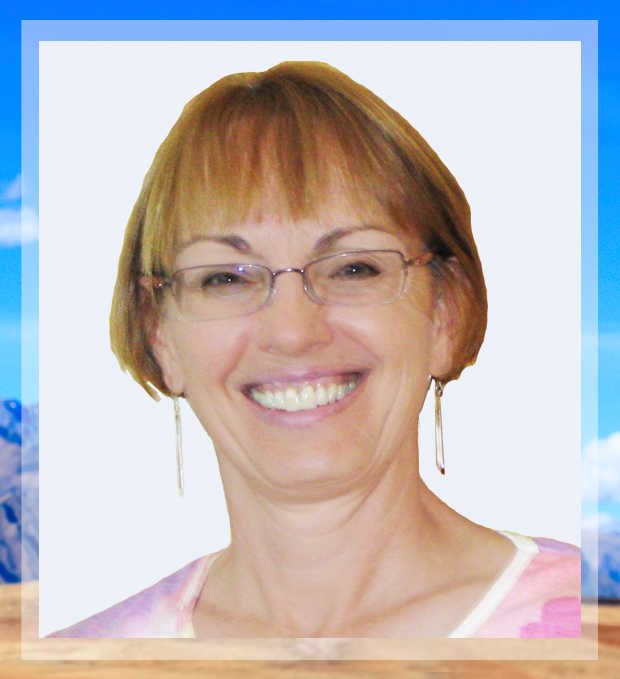 Kristie Ebi
Kristie is a Professor in the Department of Global Health at the University of Washington, and a technical expert on climate change and health. Her work focuses on understanding sources of vulnerability and designing adaptation policies and measures to reduce the risks of climate change in a multi-stressor environment.
Kristie is Co-Chair of the International Committee On New Integrated Climate change assessment Scenarios, and has been a lead author on several IPCC assessment reports.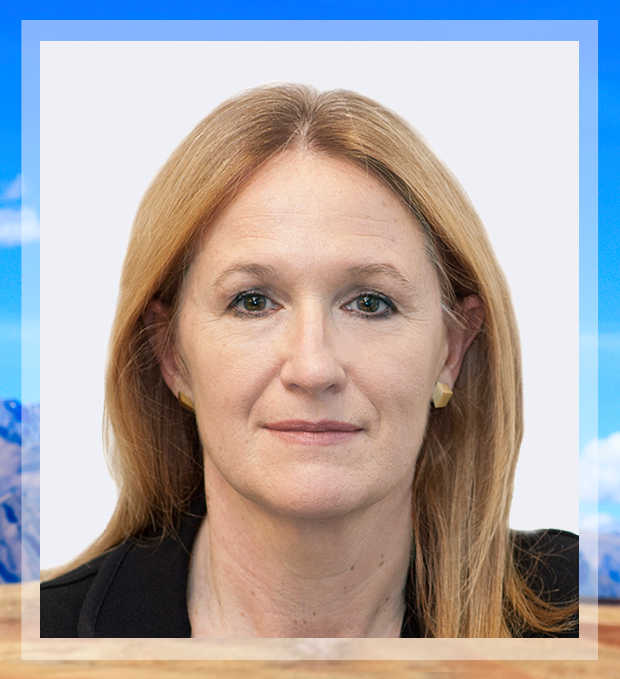 Ingrid-Gabriela Hoven
Ingrid-Gabriela is Director General of the German Federal Ministry for Economic Cooperation and Development (BMZ). In this capacity, she is responsible for planning and programming German development cooperation, cooperating with civil society and the private sector, cooperating with partner countries and with multilateral organisations, and carrying out development information and education work. Her department focuses on global issues – sector policies and programmes, including the special climate unit "climate policy and financing" as well as "health and population policy".
She is a Board Member of the Global Fund, and was previously the Executive Director for Germany at the World Bank and Affiliates.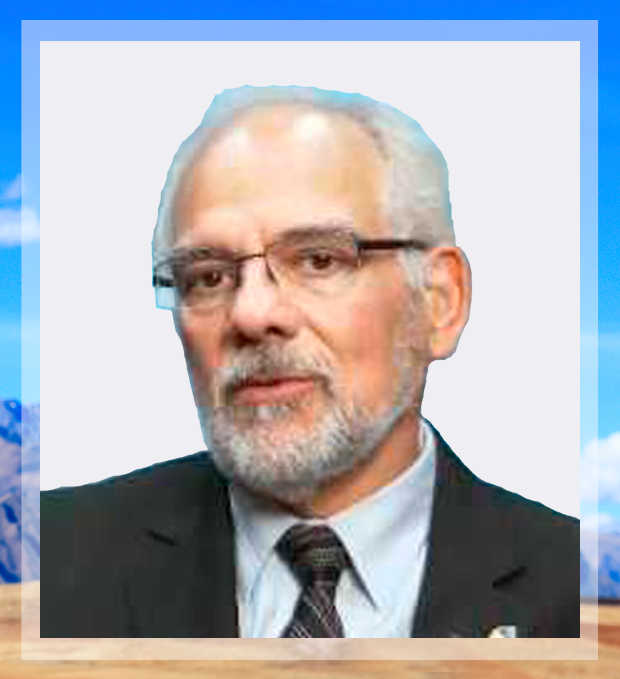 Luiz Augusto Galvão
Luiz is representing the Pan American Health Organization in Lima at COP20. He works there as the manager of sustainable development and environmental health, and has had a distinguished career at PAHO which begun three decades ago.
He initially trained in medicine and public health in his home country of Brazil, with a specialisation in environmental health and clinical toxicology.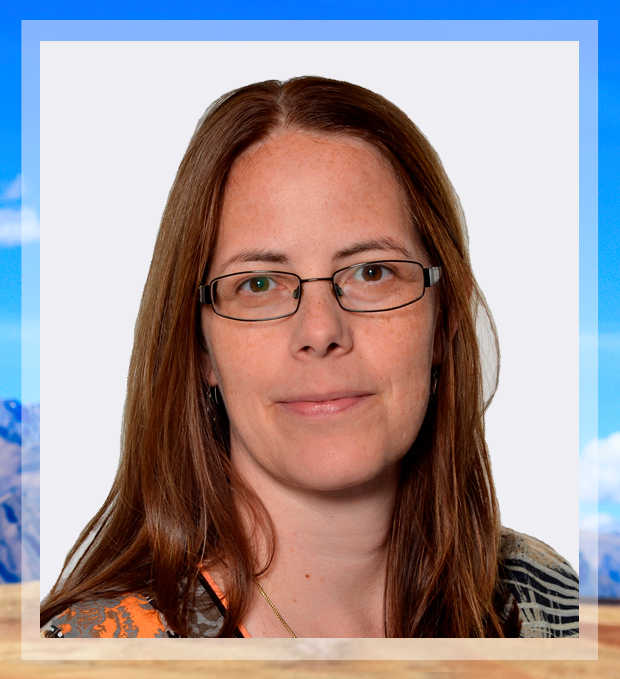 Ute Jugert
Ute is Head of the Global Program "Adaptation to Climate Change in the Health Sector" implemented by the Deutsche Gesellschaft für Internationale Zusammenarbeit (GIZ), commissioned from the Federal German Ministry for Economic Cooperation and Development (BMZ).
The program aims to position health issues more strongly in the international climate debate, and to put them higher on agendas at the national level. Ute has worked more than 15 years in the area of Health and Social Protection. Her areas of expertise are in Health Systems Strengthening, Health Security and Pandemic Preparedness, Health Promotion, Health Policy and Planning, and in the practical application of health system and decentralization concepts to improve health care management.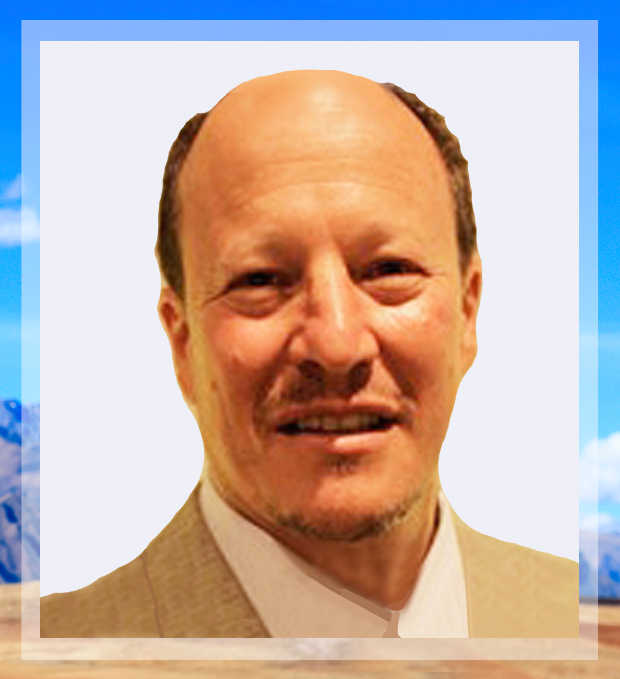 Josh Karliner
Josh is the International Team Coordinator and Director of Global Projects for Health Care Without Harm. He leads HCWH's engagement with international institutions while guiding the development of the group's work in Asia, Africa and Latin America.
Josh oversees HCWH's Global Green and Healthy Hospitals Network, as well as initiatives on climate change and health, and Mercury Free 2020— the joint initiative with the World Health Organization to eliminate mercury in health care.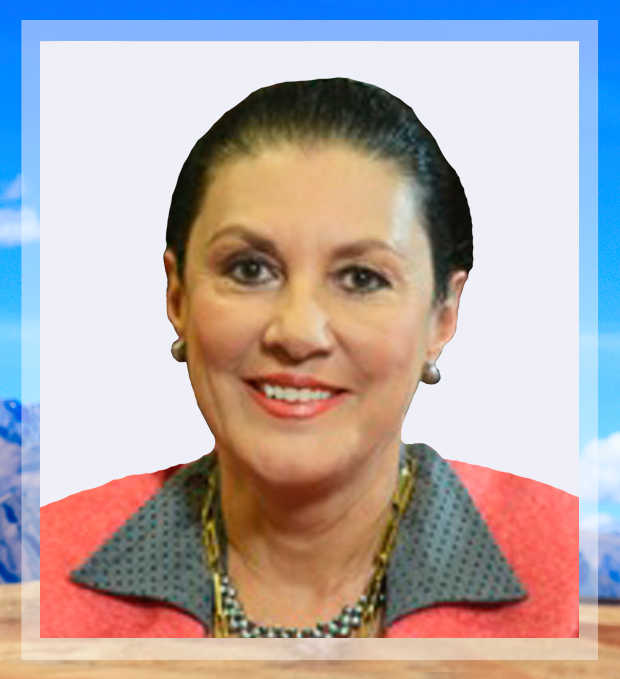 Fabiola Leon Velarde
Fabiola is the Rector of Universidad Peruana Cayetano Heredia. She is a Professor of Physiology, with interests in high altitude adaptation, biology and physiology.
Fabiola has been a consultant in diverse national and international institutions, and has a vast scientific production. She has become a leader in civic affairs related to the promotion of science in Peru.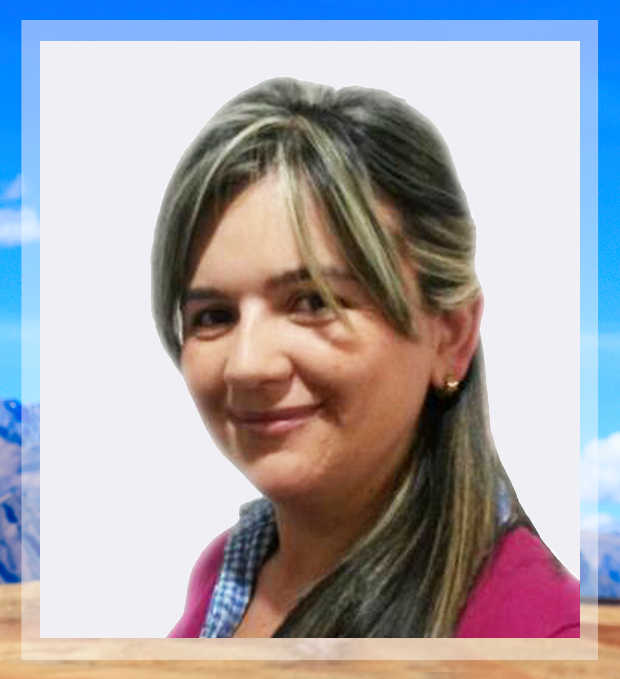 Viviana Angelica Morales Martinez
Viviana is the Environmental Engineer and Administrator for the Green Hospitals Program for Environmental Management at Hospital Pablo VI Bosa, Bogotá, Colombia. She has contributed to the formation of public policies on environmental health in Bogotá.
Viviana has developed various studies and publications on the health effects of air pollution, and the analysis of social and environmental determinants of health.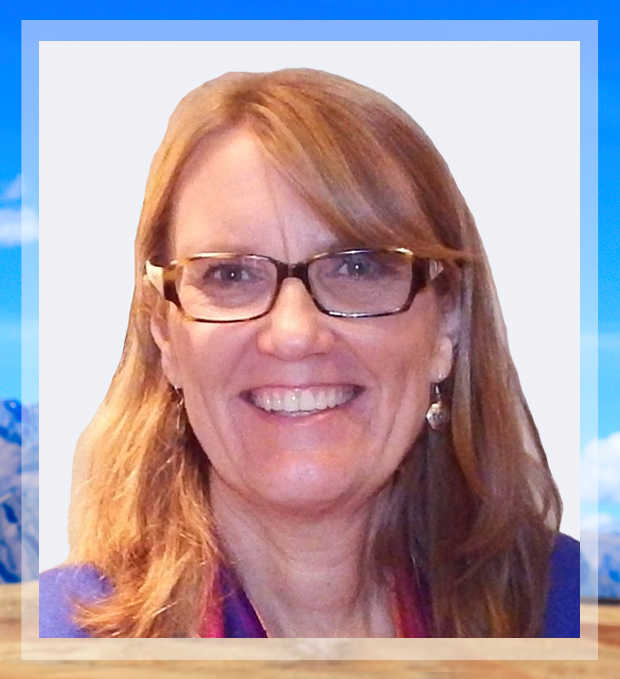 Helena Molin-Valdes
Helena is the Head of the secretariat of the Climate and Clean Air Coalition to Reduce Short-Lived Climate Pollutants (CCAC). She is an experienced leader within the United Nations system and a long-time proponent of sustainable development, climate change mitigation and adaption, and disaster reduction.
She is also currently the Deputy Director of the United Nations International Strategy for Disaster Reduction, and Coordinator of the Making Cities Resilient campaign.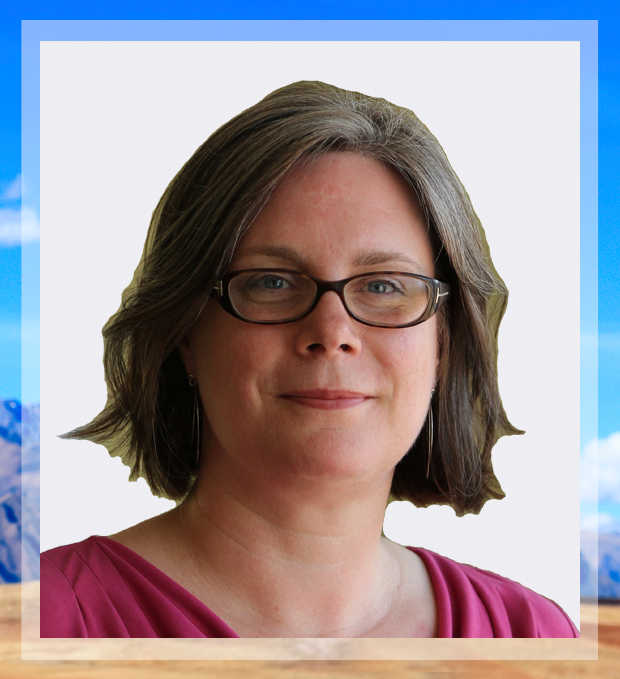 Helen Mountford
Helen Mountford is the Director of Economics at WRI and incoming Global Programme Director for the New Climate Economy project. She previously worked for the Organisation for Economic Co-operation and Development (OECD), where she worked for over 16 years as an environmental economist advising governments on policy reforms.
She oversaw and contributed to OECD work on green fiscal reform, climate change finance and economics, fossil fuel subsidies, green growth, water pricing, biodiversity incentive measures, and economy-environment outlooks and modelling.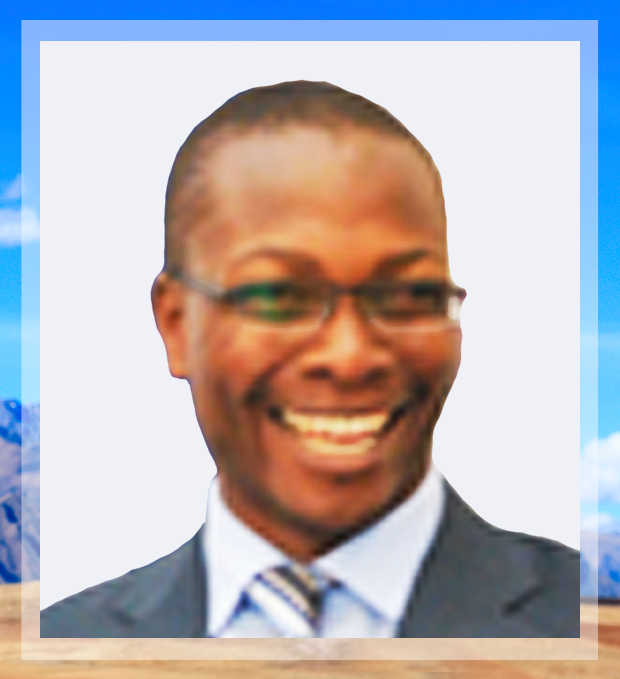 Kouadio Désiré N'Goran
Kouadio is representative from the Ministry of Environment, Urban Health and Sustainable Development, of the national Governmental of Côte d'Ivoire.
He is currently the National Coordinator of the Climate and Clean Aid Coalition, specialising in solid waste management and short-lived climate pollutants. Formerly, Kouadio worked with the UNFCC to compile a greenhouse gas inventory for Cote d'Ivoire.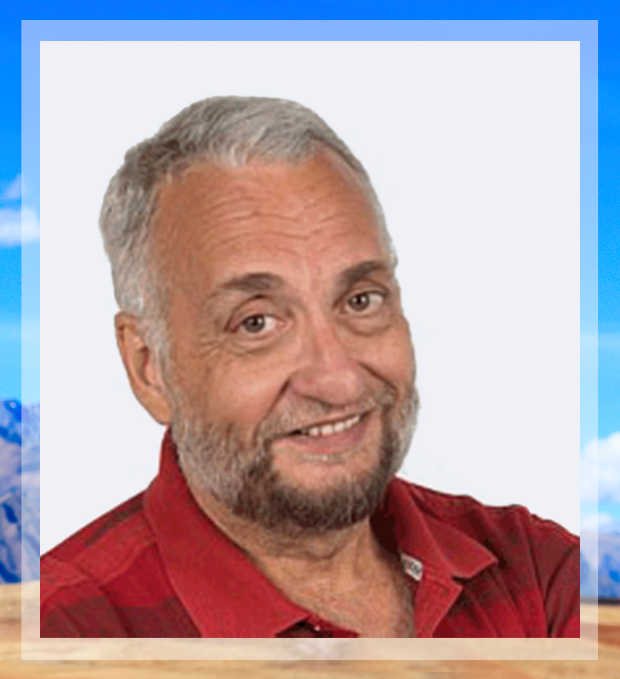 Paolo Saldiva
Paulo is a medical pathologist, teacher and researcher from Brazil, based at the University of Sao Paulo. He specialises in pulmonary pathophysiology and air pollution, analyzing the impacts of air quality on health. He is a member of the Air Quality Committee of the World Health Organization, and a researcher at the Department of Environmental Health at Harvard University.
Paulo is also an avid cyclist and advocate of active transport.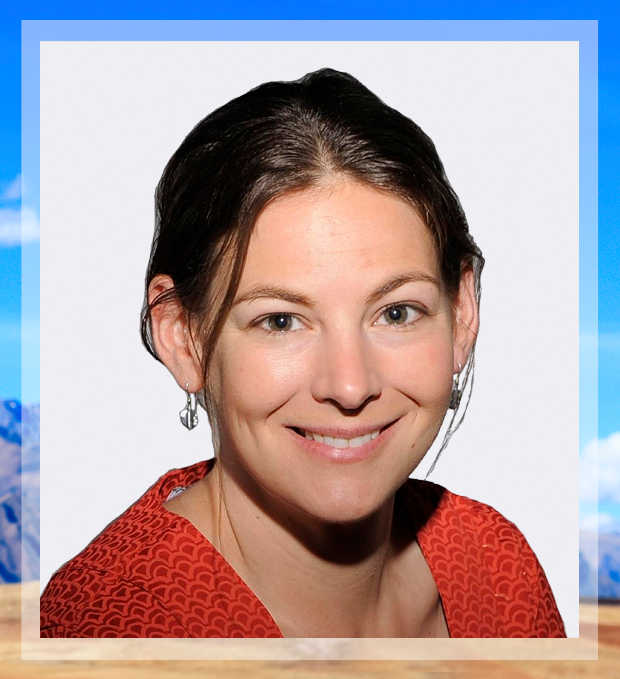 Joy Shumake-Guillemot
Joy leads the WHO/WMO joint office for Climate and Health in Geneva. She is an environmental health scientist who has worked with WHO, WMO, UNICEF and others to develop public health and development policy and programming to address climate change.
Joy was the lead author of the health thematic in the design of the Global Framework for Climate Services; and the new WHO Operational Framework for Climate Resilient Health Systems. She has extensive field experience supporting public health and humanitarian programmes across Africa, Asia, and Latin America.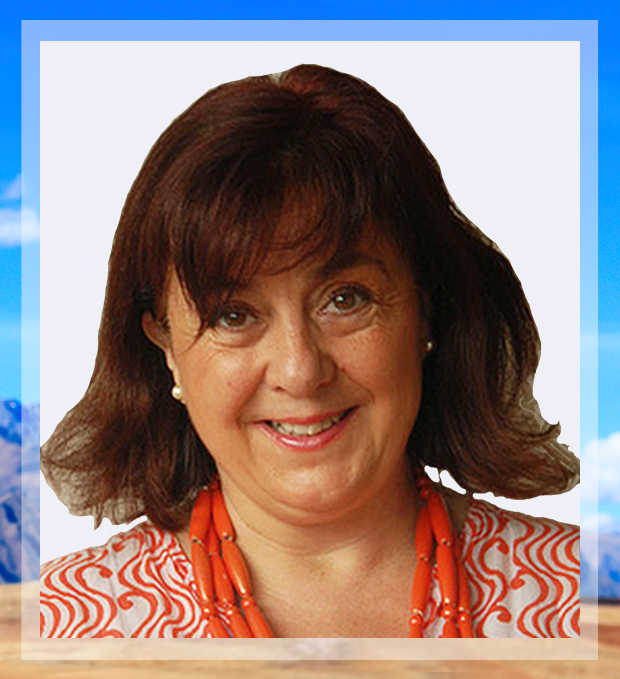 Cristina Tirado
Cristina is an Adjunct Associate Professor at the Department of Community Health Sciences, UCLA. Her interests lie in the development of food safety and nutrition programs, emergency preparedness and response plans and the establishment of institutional and legal frameworks for Biosecurity.
Cristina has been involved in food, health and environmental international research programs and policy making with the UN, governmental and non-governmental organizations across multiple continents.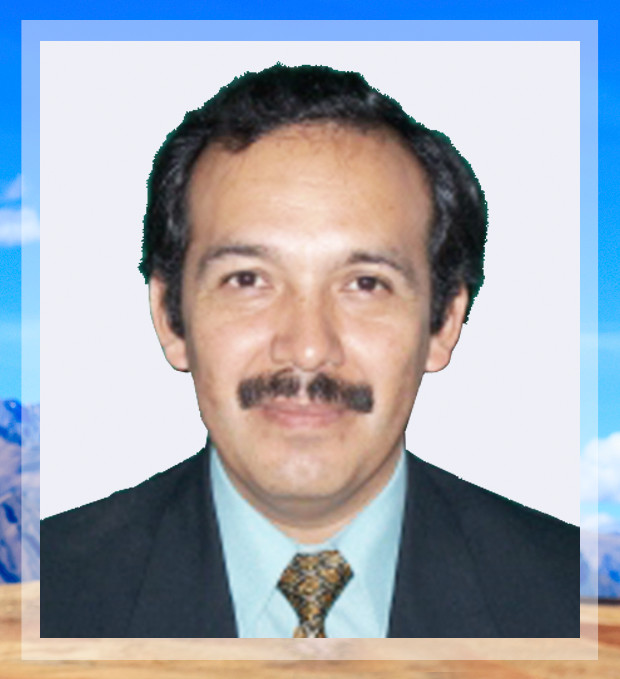 Ciro Ugarte
Ciro is the Director of the Pan American Health Organization's Department of Emergency Preparedness and Disaster Relief. He began his professional career in Peru, working in general practice in the highlands of Cusco. In 1987, he was appointed as Regional Director and later as Deputy Director General of the National Institute of Occupational Health.
Ciro served as Executive Director and Director-General of the National Defense Office of the Ministry of Health of Peru from 1988 to 1998. During that period, he was President of the Peruvian Society of Emergency and Disaster Medicine; Member of the Central Committee of the Peruvian Red Cross; Lead representative of the Peruvian Government to the International Committee of the Red Cross; Advisor for Latin America and the Caribbean of the US Office of Foreign Disaster Assistance; and Member of the United Nations Disaster Assessment and Coordination Team.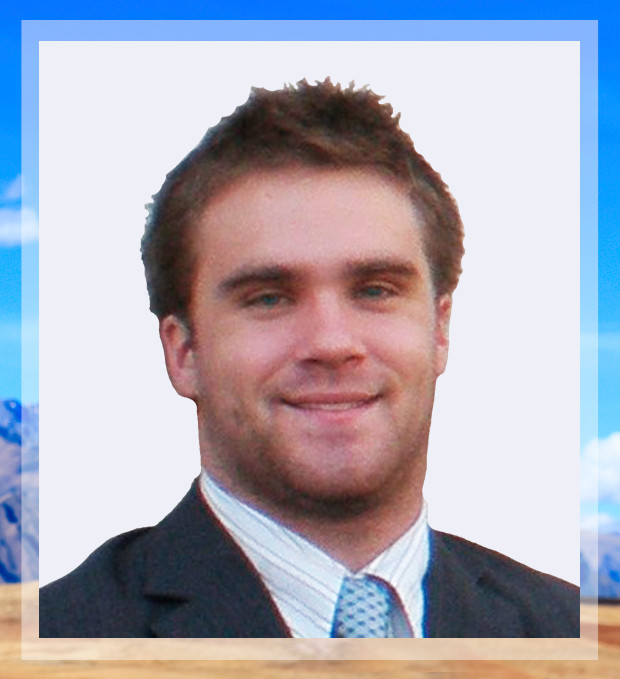 Nick Watts
Nick is the Director of the Global Climate & Health Alliance. He is also a research fellow for the University College London's Institute for Global Health, where he is Head of Project for a forthcoming Lancet Commission. This brings together world-renowned experts to investigate policy responses to climate change that promote public health and sustainable development.
He works for the World Health Organization's Department of Public Health, Environmental and Social Determinants of Health, as a consultant with the Health and Climate Change unit.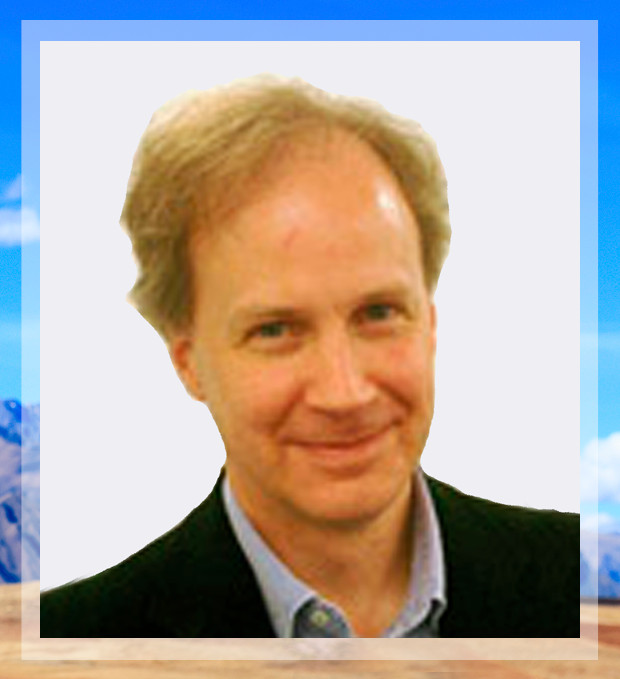 Paul Wilkinson
Paul Wilkinson is Reader in Environmental Epidemiology, London School of Hygiene & Tropical Medicine.
He trained in medicine and public health in the Oxford and London, and began epidemiological research at the National Heart & Lung Institute before moving to the London School in 1994. His principal research interests are climate and health; the heath consequences of environmental change; and methods for assessing environmental hazards to health. He is co-director of the World Health Organization collaborating centre on Global Change and Health.