Climate and Health Summit 2017
Ramping Up Action on Climate and Health in Cities and Regions
The 2017 Global Climate and Health Summit focused, through a health lens, on action in cities and regions to advance implementation of national targets under the Paris Agreement and build momentum for increased ambition in climate commitments.
The Summit combined dynamic plenary presentations with action-oriented, interactive "World Cafe" sessions that shared best practices and promising strategies for health sector involvement in addressing climate change, fostering deep intellectual exchange to galvanize implementation.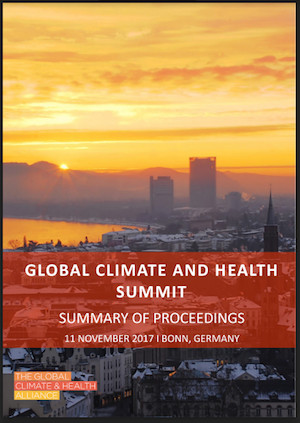 The Summary of Proceedings includes summaries of the Summit presentations and sessions, and provides links to a number of relevant resources. The Proceedings are intended to share the learnings of the event with those who were not able to attend, and to connect both attendees and others to the resources that will enable to you to follow up on those learnings.
The Summit was hosted by the Global Climate and Health Alliance in collaboration with the World Health Organization, and the WHO Regional Office for Europe and its European Center for Environment and Health in Bonn, Germany, and with the Health and Environment Alliance.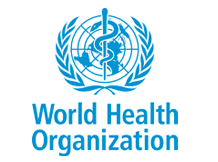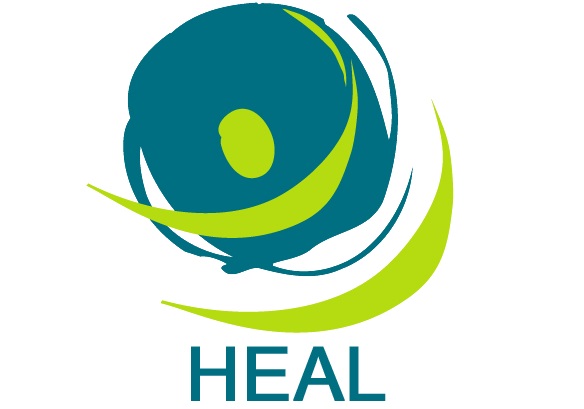 Partnering Organizations
Canadian Association of Physicians for the Environment
Climate and Health Council
Health Care Without Harm
International Federation of Medical Students' Associations
OraTaiao: New Zealand Climate and Health Council
U.K Health Alliance on Climate Change
U.S. Climate and Health Alliance