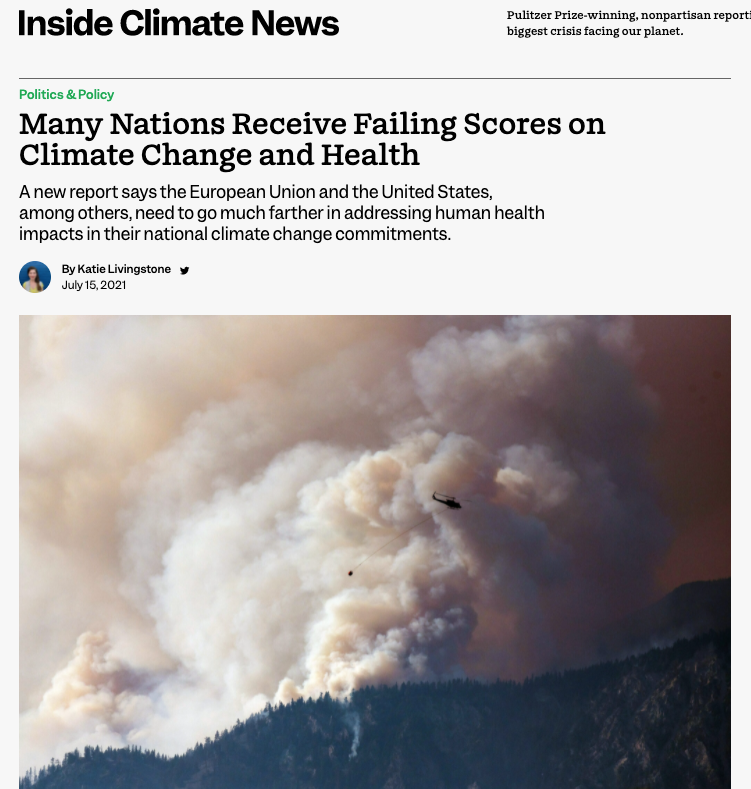 Inside Climate, July 15, 2021:
The report by the California-based Global Climate and Health Alliance, concluded that of 40 countries whose NDCs were reviewed (one of which covered all 27 European Union nations), few provided more than superficial detail on how they would protect their citizens' health from climate change. Even fewer specified how such health measures would be financed. Wealthier nations scored the worst in the report.

Jeni Miller, executive director of the alliance, an international consortium of health professionals and organizations, said that recognizing the gaps in current climate change mitigation plans, and adapting them to respond to the real-time health effects of global warming, is essential to do now, so that governments will have time to adapt before this year's rescheduled COP26 summit.
Continue reading: Many Nations Receive Failing Scores on Climate Change and Health