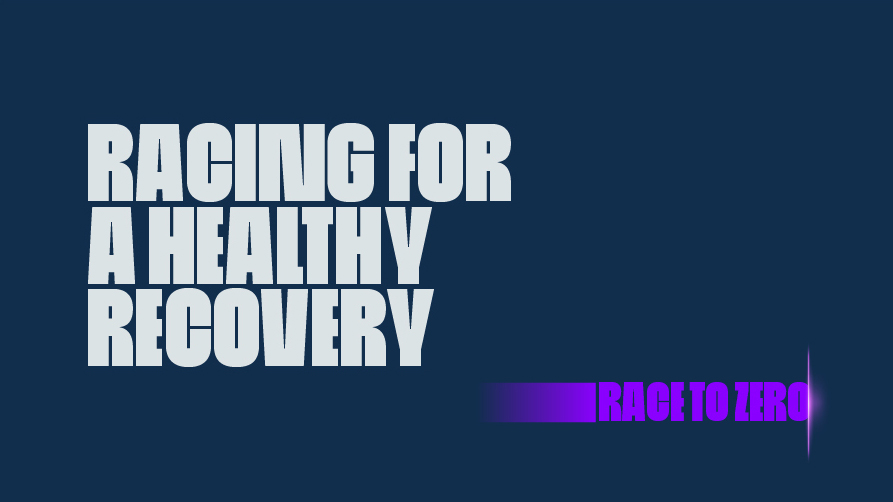 What: Race To Zero Climate & Health Dialogue – for a healthy, resilient, and zero-carbon Recovery.
When: November 9th, 2020; Keynote Opening Session Starts at 0900 GMT
Where: Virtual – online
The Race to Zero Climate & Health Dialogue on November 9th, 2020 will mark the first day of the virtual Race To Zero November Dialogues, a series of cross-cutting events running from 9-19 November 2020 with a focus topic within each 24 hour period.
The Race to Zero Climate & Health Dialogue will bring local and global actors together to place health and equity at the center of ambitious climate action. Through a series of virtual events, hosted throughout a 24-hour period, the dialogue will envision how a healthy, equitable recovery from COVID-19 can drive rapid decarbonization of the world economy.
The full schedule of events, initiatives to be presented on November 9th, and key messages on climate and health can be seen in this briefing.
The event will highlight the crucial intersection between health and climate action across five priority areas: adaptation and resilience; nature; energy transition; zero carbon road transport; and finance; as well as showcase health leadership, innovation and initiatives.
Among the speakers for the Climate & Health Dialogue are Patricia Espinosa, Executive Secretary of the UNFCCC (TBC), Dr Tedros Adhanom Ghebreyesus, Director General of the World Health Organization (WHO), Sergio Costa, Italy's Minister of the Environment, COP26 President, UK Secretary of State for Business, Energy and Industrial Strategy Alok Sharma (TBC), H.E. Andrea Meza Murillo, Minister of Environment and Energy, Costa Rica H.E. Sheikh Hasina, Chair of Climate Vulnerable Forum and PM of the People's Republic of Bangladesh and Dr Maria Neira, Director of the Environment, Climate Change and Health Department at WHO.
They will be joined by Mithika Mwenda, Executive Director, Pan African Climate Justice Alliance and Yvonne Aki Sawyer, Mayor of Freetown Sierra Leone. Also taking part are a number of youth representatives including Beniamin Strzelecki, SDG7 Youth Constituency, Poorvaprabha Patil, President of the Medical Students Association of India, and Jordyn Burnouf, Co-Chair of Sevengen Indigenous Youth Energy Summit.
From the health community comes Simon Stevens, CEO of NHS England (TBC), Richard Smith, Chair of the UK Health Alliance on Climate Change, Rosamund Kissi-Debrah, Executive Chairwoman, The Ella Roberta Foundation, Jeffrey Sachs, Chair of the Lancet COVID-19 Commission, Jeni Miller, Executive Director of the Global Climate and Health Alliance, and many others.
Several health initiatives will be announced or showcased during the day, including a detailed roadmap from NHS England on how it plans to become the first net-zero national health system; a new Lancet Pathfinder Commission to map healthy climate solutions; a preview to the Lancet Countdown annual report on health & climate change; and new WHO guidance on making food systems more biodiversity positive.
Register for the Race to Zero Climate and Health Dialogue here
About
Race To Zero Climate & Health Dialogue – for a healthy, resilient, and zero-carbon Recovery is hosted by the World Health Organization, in collaboration with Race To Zero, the Global Climate and Health Alliance, the Wellcome Trust, Glasgow Caledonian University and its Centre for Climate Justice, the UK Health Alliance on Climate Change, and the Centre on Climate Change and Planetary Health of the London School of Hygiene and Tropical Medicine.
Media Contacts
Arthur Wyns, World Health Organization, +49 1516 3113879, [email protected]
Dave Walsh, Global Climate and Health Alliance, +34 691 826 764, [email protected]
Laurence Bourton, UK Health Alliance on Climate Change, [email protected]
Amy Thomas, LSHTM, Lancet Pathfinder, [email protected]
Valentine Morgan, Glasgow Caledonian University, [email protected]