WHO-Civil Society Working Group to Advance Action on Climate and Health
In November 2017, WHO Director-General, requested that a formal Working Group be established bringing together the WHO and representatives of leading health NGOs active in the effort to stop climate change. Working group members tackle climate change through health care systems reform, research, peer education, advocacy, emergency response, and policy development. Members work individually and collaboratively to increase engagement of the health sector in climate change mitigation and adaptation.
Confederacion IberoAmericana de Medicina Familiar
International Pediatric Association
International Society of Environmental Epidemiology – Asia Pacific Chapter
World Federation of Public Health Associations
World Health Organization – Co-Chair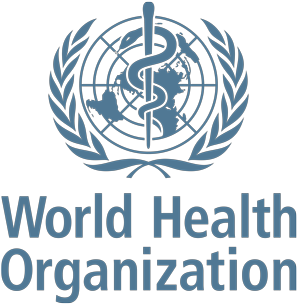 The United Nations Health Agency, active in 150 countries to promote health, keep the world safe, and serve the vulnerable.
Geographic Reach: Global, with 194 Member States
Current Climate Initiatives:
Stewarding forward the Climate Action Summit Health Commitments
Helping the health systems of vulnerable countries adapt to climate change
Developing the Health and climate change country profiles (50 new upcoming profiles)
Advocating increased ambition on climate change and health at COP 25 and beyond
In the News
Step up climate action, improve health change lives
Health Benefits far outweigh the costs of meeting climate change goals
---
Global Climate & Health Alliance – Co-Chair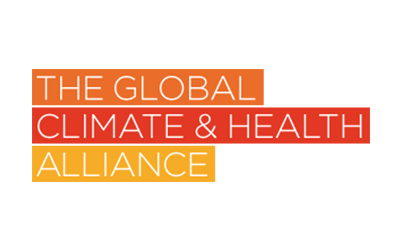 The Alliance is made up of health and development organisations from around the world united by a shared vision of an equitable, sustainable future.
Our vision is a world in which the health impacts of climate change are kept to a minimum, and the health co-benefits of climate change mitigation are maximised.  
Geographic Reach: Global
Current Climate Initiatives:
In the News
---

AMREF Health Africa
Amref Health Africa is the leading African health NGO. Headquartered in Kenya, Amref's mission is to increase sustainable health access to communities in Africa through solutions in human resources for health, health services delivery, and investments in health.

Geographic Reach: Africa
---
Canadian Association of Physicians for the Environment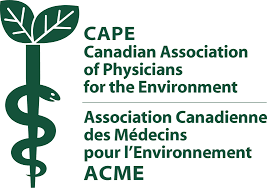 CAPE works to better human health by protecting the planet. We envision a Canada, and a world, that prioritizes the health of people and of the planet in society and policy.
Geographic Reach: Canada, and internationally through collaborations
Current Initiatives:
Educating health professionals about the health impacts of climate change using the

Climate Change Toolkit for Health Professionals

Developing the regulations around coal fired power plants and gas-fired power plants that are part of the implementation of the coal phase-out. 

Working to unify health voices to call on politicians to treat climate change as a health issue, and has now received support from all of Canada's major physician and nurse's associations for its Call to Action.
Connect with us to learn more about:
Coal phase-out 

Hydraulic fracturing (fracking) 

Health benefits of being in Nature

Education of Health Professionals

Mental Health Impacts of Climate Change

Active Travel Advocacy
---
Health and Environment Alliance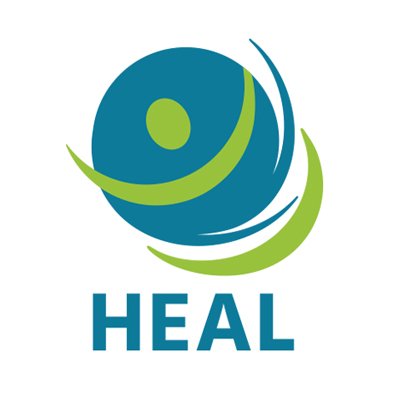 HEAL works with Global organisations like UNFCCC, UNEP and WHO, with European and national decision-makers as well as environmental organisations towards climate and energy policies putting human health at the centre of their priorities.
Geographic Reach: Europe, with some international membership
---
Indigenous Allied Health Australia


Indigenous Allied Health Australia is a national, member-based Aboriginal and Torres Strait Islander allied health organisation. IAHA leads sector workforce development and support, to improve the health and wellbeing of Aboriginal and Torres Strait Islander peoples.
Geographic Reach: Australia
---
International Council of Nurses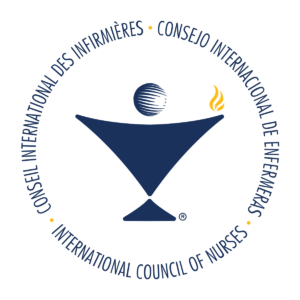 The International Council of Nurses (ICN) is a federation of more than 130 national nurses associations (NNAs), representing the more than 20 million nurses worldwide. Operated by nurses and leading nurses internationally, ICN works to ensure quality nursing care for all, sound health policies globally, the advancement of nursing knowledge, and the presence worldwide of a respected nursing profession and a competent and satisfied nursing workforce.
Geographic Reach: Global
---
International Federation of Medical Students Associations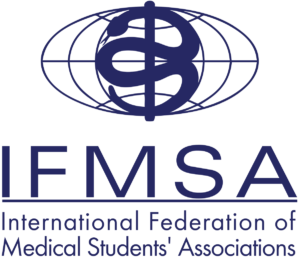 The International Federation of Medical Students' Associations (IFMSA) is a non governmental organization representing associations of medical students.   This video gives a brief overview of the organization.
Geographic Reach:  Global, with 136 National Member Organizations from 128 countries across six continents, representing 1.3 millions medical students.
Current Initiatives
IFMSA began a Small Working Group on Climate Change Medical Education Framework to create an education framework that guides the inclusion of climate change and health into medical curricula and educational activities of the students and support the achievement of IFMSA Climate Vision. In addition, the Working Group will create an Assessment Scorecard for medical students to score their medical universities in terms of climate change and health education.
IFMSA developed a 3-day capacity building workshop on Advocacy to Policy-making (AtoP) on Climate Change and Health in Kigali, Rwanda to equip medical students with the skills and capabilities to urge their national governments for immediate climate action and meaningful youth participation in NDCs review processes. Following the AtoP workshop, we will facilitate a series of COP simulation sessions, climate change debate sessions and niche topics relevant to climate change as food and water security, gender and mental health, that will be delivered to 193 participants from all over the world in Rwanda.
IFMSA developed the Sustainable and Climate-Friendly Recommendations for our meetings attended by more than 1000 medical students and hence, we strongly work towards reducing our own carbon footprint in such meetings and evaluating our progress each year since August Meeting in Montreal in 2018.
Connect with us to learn more about:
Capacity building for medical students
Climate change integration in medical education
Advocacy, climate policy-making and meaningful youth participation
Mental health and climate change.
---
International Federation of the Red Cross and Red Crescent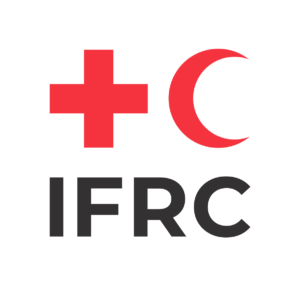 The International Federation of Red Cross and Red Crescent Societies (IFRC) is the world's largest humanitarian network that reaches 150 million people in 192 National Societies through the work of over 13,7 million volunteers.
Together, we act before, during and after disasters and health emergencies to meet the needs and improve the lives of vulnerable people. We do so without discrimination as to nationality, race, religious beliefs, class or political opinions.
Geographic Reach: Global
Current Initiatives:
The Faces of Climate Change Campaign declares the climate crises a humanitarian emergency and is asking volunteers to take action in their own lives to stop the climate crises
In its latest report, The Cost of Doing Nothing, the IFRC presents an analysis showing that if no urgent action is taken now, the number of people in need of humanitarian assistance annually due to the climate crisis could double by 2050. In contrast with this pessimistic scenario, the report also shows that, if appropriate climate adaptation measures are taken now, these figures could also stabilize, and even drop
---
Medecins Sans Frontieres / Doctors Without Borders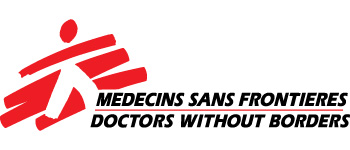 Médecins Sans Frontières (MSF) translates to Doctors without Borders. We provide medical assistance to people affected by conflict, epidemics, disasters, or exclusion from healthcare. Our teams are made up of tens of thousands of health professionals, logistic and administrative staff – bound together by our charter. Our actions are guided by medical ethics and the principles of impartiality, independence and neutrality. We are a non-profit, self-governed, member-based organisation.
Geographic Reach: Global
Current Initiatives:
---
World Medical Association


The WMA is an umbrella global organisation composed of Constituent Membership (Independent national associations of physicians) from different countries in the world, as well as Associate Membership (individual physicians) with voting rights at the Annual Associate Members Meeting and the right to participate in the General Assembly through the chosen representatives of the Associate Members.
Geographic Reach: 112 constituent members representing millions of physicians worldwide
Current Initiatives:
International advocacy on divestment from fossil fuels

Capacity building for physicians to reduce the environmental impact of healthcare facilities
Connect with us to learn more about:
Health professionals mobilisation/advocacy

Climate change negotiations at the UNFCCC and WHO from the civil society perspective

Climate change and medical education
---